Trill Invest Launches New Website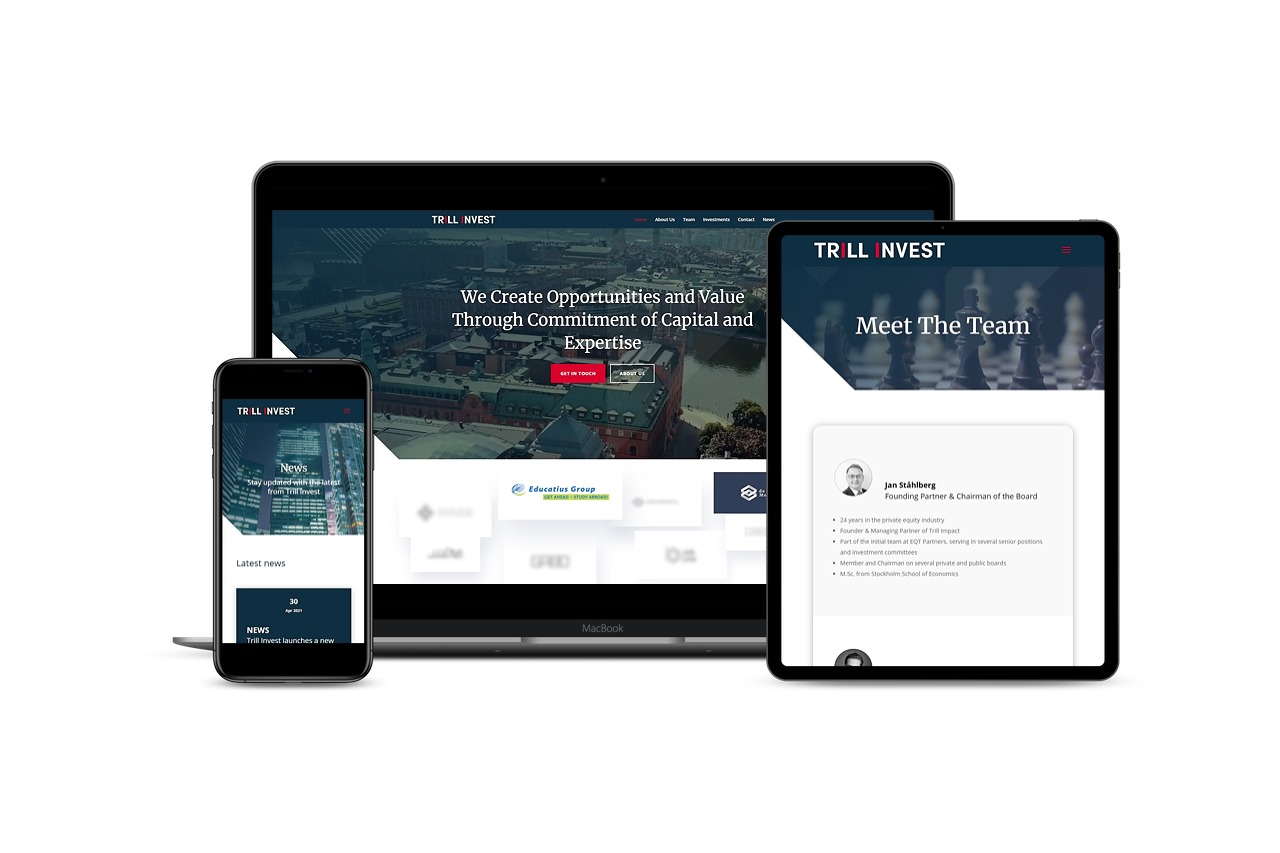 The past couple of months, we have worked on an entirely new visual identity spanning from a new logo over to the launch of our new website
STOCKHOLM, Sweden, Release: 30 April, 2020. Trill Invest AB is pleased to announce the launch of our new website along with a new color scheme, brand identity and logo. Adapted to reflect our core values, our new colors signify the way we do business. We think that being openminded, curious, challenging, and friendly are an equally important part of our identity alongside our investment philosophy. Our new look encompasses all these things.
The new site features a clean and responsive modern design, enhanced functionality, alongside easy access to essential information about our firm. Outlining the benefits for corporations as well as a regularly updated content pieces and news entries.
"We are thrilled to debut our new company website to our partners, and visitors who are looking for information about our company" said Jan Ståhlberg, Founding Partner and Chairman of the board. "This website redesign truly enhances our visual identity and the overall experience with our brand as a whole."
Providing a fully responsive experience, the new website is easily accessible through all platforms, be it from a desktop browser or a mobile phone. The enhanced design creates a clear user journey, that allows visitors to experience the key factors of our company and the site.
Our Office
Sveavägen 9
111 57 Stockholm
Office Hours
Mon-Fri: 8am – 5pm
Sat-Sun: Closed